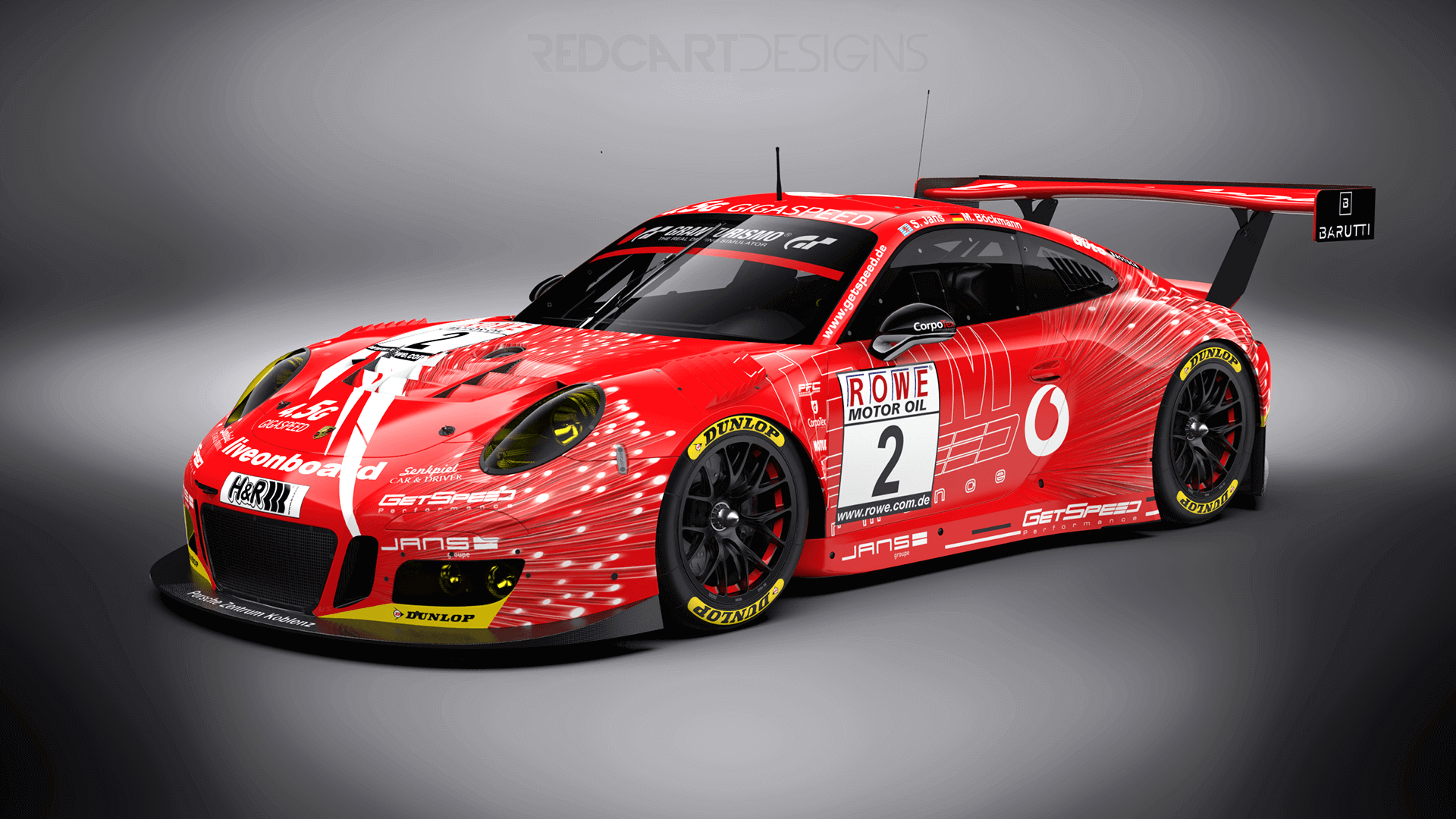 #2 GIGASPEED Porsche
This year, the GIGASPEED Team GetSpeed Performance with its home in the industrial park at the Nürburgring and its starting vehicle fleet do one better. With the GIGASPEED Porsche GT3 R, the team will start additionally and for the first time in the SP9 Class of the VLN Endurance Championship this year. Here, not just the choice of cars but also the driver pairing is promising. Steve Jans, who could already take a total of three Championship wins for the GetSpeed team in 2013, 2014, 2015 and 2017 in the class of Porsche Carrera Cup cars of the VLN, will be one of the pilots. His future driver partner Marek Böckmann changed for the 9th VLN run in 2017 from the 75Bernhard Team to the GetSpeed team. The young driver started his career in kart racing and then in Formula 4 in 2015. After one season in the Porsche Carrera Cup 2016, he had a very successful first VLN season in 2017 in the Porsche 911 GT3 Cup.
Team boss and CEO of the GetSpeed Performance Center, Adam Osieka: "We have deliberately waited long to take this step and be prepared in the best possible way. After lots of success with the Porsche brand on the Nürburgring Nordschleife, we want to meet a new challenge now after five years with the Porsche 911 GT3 R and, at the same time, be the best customer sports team on the Nordschleife. Furthermore, we have deliberately decided after long talks to go this path together with Dunlop as our tire partner. In Jans and Böckmann, we definitively have the right drivers for our new challenge. We have not yet found the right third driver, who has to have the foundation for victories. Let's see which applicants we will get over the course of time."
Until the start of the season and the first action at the Nürburgring in test and setup drives on March 17, 2018, the team will turn to further exciting, innovative and media-related projects in the GetSpeed Performance Center, which will also be announced in the coming weeks.