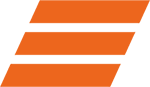 Social
Mercedes-AMG Customer Racing
Check this lap with our Rooster Rojo J2-Racing Mercedes-AMG GT3 and the fabulous John Shoffner through the Green Hell!
Enjoy!
Fasten your seatbelt and join #23 Mercedes-AMG GT3 of GetSpeed Performance Rooster Rojo on a lap through Green Hell! 💚 ...
nürburgring.tv
Impressions from an extraordinary second run of the VLN championship!
Don't miss it!
🇩🇪 VLN Lauf 2 werden wir nicht so schnell vergessen... Hier sind unsere Highlights von einem der außergewöhnlichsten und kürzesten Rennen der VLN-Geschichte.
🇬🇧 VLN run 2 ...